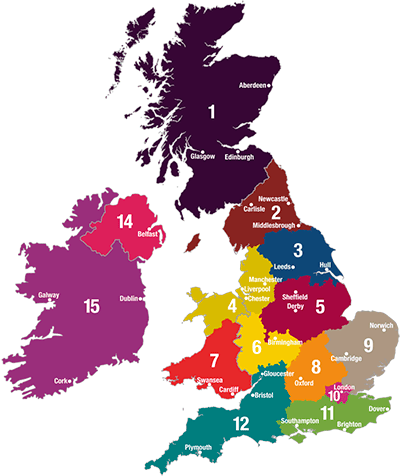 Click to see region members
The Association was founded in 1977 by a group of independent vehicle recovery operators whose primary aim was to raise standards in the recovery industry.
Today AVRO continues to be the leading voice of the industry and operates throughout the United Kingdom and Republic of Ireland through 14 regions and is the only representative body with a recognised set of standards.
What we do
AVRO specialises in providing direct support, training, advice and services to our members as well as offering key member benefits:
Representation – we represent the needs of the recovery industry at local, national and European level.
Lobbying – AVRO represents its members interests to government departments, agencies, vehicle manufacturers and work providers by continuing to raise awareness of the recovery industry.
Compliance – we inform and prepare our members about the latest compliance requirements.
Training – AVRO was responsible for the foundation of the Institute of Vehicle Recovery (IVR) whose training schemes improve the skills and knowledge of recovery operators in the industry.
Regular Regional meetings- Through local dialogue AVRO ensures the voice of every operator is heard at national level.
E bulletins – regular industry news and updates emailed monthly.